No Win, No Fee Personal Injury Compensation Claims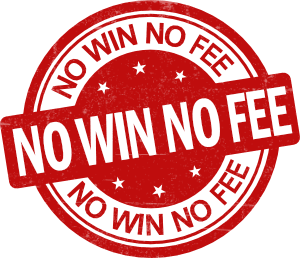 For a free consultation about claiming accident compensation call our No Win No Fee Solicitors on freephone 0800 0357 770 or start an online claim.
We will assess your claim on a No Win No Fee basis, then give you a detailed analysis of how successful your claim is likely to be. This service is completely free and confidential.
The vast majority of our Personal Injury and Medical Negligence claims are funded by a Conditional Fee Agreement, commonly known as a No Win No Fee agreement. This means there are no financial obligations for you.
HDP Solicitors are one of the longest established and most reputable personal injury law firms in Lancashire. Our No Win No Fee Solicitors regularly work with clients throughout the country.
What is a 'No Win, No Fee' Agreement?
A No Win, No Fee agreement is an arrangement between you and your solicitor/lawyer which works on the basis that if your compensation claim is not successful, your solicitor is not paid for the work they have done on your behalf.
If your claim is successful, your solicitor is paid part of their fees by the other party, usually an insurance company. If you lose, you will not pay anything, providing that the information given by yourself was complete and the solicitor has not been misled in any way.
No Win, No Fee Compensation Claims
With No Win, No Fee Personal Injury and Clinical/Medical Negligence claims, we assess your claim on its merits with the information you provide, this allows our experts to determine its likely success rate. The success rate enables the solicitor to decide on whether they can take on your case on a 'No Win, No Fee' basis.
To find out if you can claim on a `No Win, No Fee` basis call freephone 0800 0357 770 or contact us via the online enquiry form, email or post.
Do you Have Legal Expense Insurance?
You may have legal expense insurance without knowing it. Legal expense insurance can be an added benefit of your bank account or an insurance policy that you currently have. A No Win No Fee Solicitor will examine this when assessing your case.
What is legal expense insurance?
It is an insurance policy that provides cover for the costs of any legal advice you may need. You'll need to check the particular policy to ascertain what legal circumstances it covers but it can often be used instead of a 'No Win, No Fee' agreement, and is another way of funding your claim.
Remember, no matter how severe or seemingly minor your injuries are, if you have suffered them as a result of a personal injury caused by another person, road user or your employer, you could have a valid claim for compensation. Here at HDP Solicitors we regularly complete successful compensation claims for clients who have suffered from:
Contact us
If you would like to know more about the process of making a compensation claim following an accident, or would like to discuss a review of your circumstances, please contact our team today.
Call us free from mobile and landlines on:
0800 0357 770
Main Switchboard
Highly qualified personal injury solicitors
We are committed to the 'no win, no fee' policy.
HDP Solicitors specialise in making successful personal injury compensation claims for clients throughout the UK. If you've been injured as a result of an accident on the road, at work or in a public place, our experienced, professional lawyers are here to help you claim the compensation you deserve.
Every solicitor at HDP is exceptionally well-qualified in dealing with personal injury claims and is ready to fight for your right to compensation for accidents suffered whilst at work, on the road or in a public place. We enjoy an enviable reputation and strive to give our customers a unique level of help and support during the claim process, always treating our customers with respect.
When you choose HDP Solicitors you are not tied in to any loan agreements and we deliver the maximum amount of compensation to our clients. You simply receive the maximum entitlement of the compensation awarded.
From the moment you first make contact with us, our personal injury solicitors will work to build the best possible case on your behalf, ensuring you receive every penny of the compensation you deserve. Our team of experienced personal injury lawyers will be available to provide clear, reasoned advice or simply to discuss the progress of your claim.
Start a No Win No Fee Personal Injury Compensation Claim
If you feel you have grounds to make a claim for compensation as a result of a personal injury, please don't hesitate to contact our friendly, helpful team of solicitors. We will be happy to advise you on the suitability of your claim and any other related issues.
Estimate your Compensation rights with our compensation calculator, a rough guide of the levels that you could recover after settlement of your claim for personal injuries.